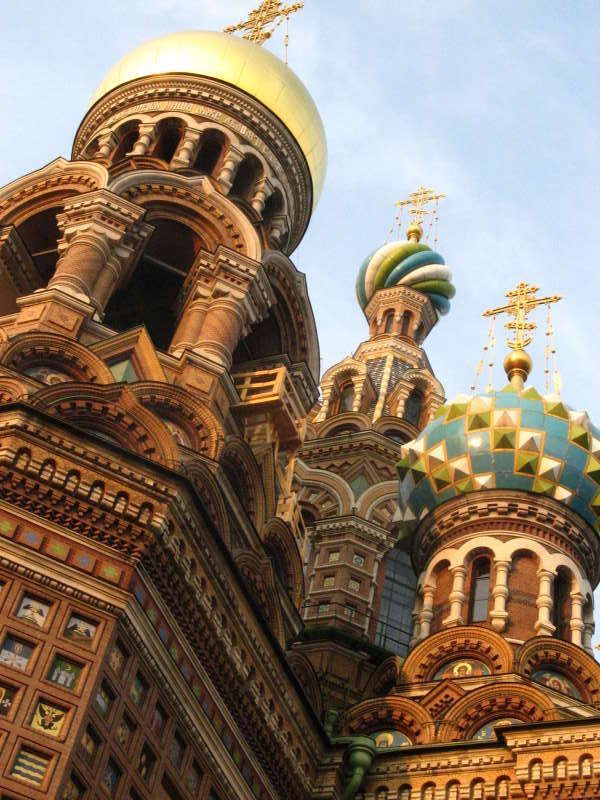 Austrian-Russian Summer School /
I almost forgot... I'm going to Russia in summer. To Sankt Petersburg to be exact. Exactly where I wanted to go. I applied for summer school some weeks ago and on May 12 received confirmation. I'm so excited. Lucky me! There were only 20 students chosen from all of Austria... Ever since my first visit to this amazing city back in 2001 I wanted to go again. And finally... I made it! I'll be in Piter from August 2-23 - and then off to Sweden, to pay a visit to my dearest friend Julia in Stockholm.
Here's my motivation essay (in Russian, of course) for the application, if you're interested. For those native speakers among you, is it any good? It got me the place at summer school but ever the perfectionist that I am...Opinions?!
Разрешите представить Доминика. Хотя у меня есть французкое имя, я Австрийка – как мои родители. Мне 27 лет, я студентка. Я учусь в Венском университете на гуманитарном факультете, изучаю русский язык. Я живу в Вене в 16­-ом районе вместе с моей младшей сестрой. Родители и дедушка живут недалеко. Сестру зовут Жанина. Она на два года моложе меня, но она уже работает химиком. Я тоже работаю, но только три дна неделю в маленьком офисе украинской фирми. В моём свободном време я много читаю – обычно по-немецки и по-английски – или поеду за границу. Мре очень правится путешествовать. Я очень люблю иностранние языки и культуру и историю, поэтому я поступила в институт славистики – а тоже в институт историй восточной Европи - несколько лет назад. В школе я учила английский и латынский языки. Суйчас это уже легко для меня читать и писать по-русски, а я хорошо знаю русскую грамматику. На наших курсах, к сожалению, всегда много студентов а не хватает времени, чтобы вдоволь говорить по-русски. Мне срочно нужно больше разговорной пракеики. Я хочу свободно общаться на русском языке, без ошибок. С марта этого года я так же учу словацкий язык. Я думаю с такими языками я легче наиду работу. По-моему, теперь русский язык очень вашно для международного общения, а чтобы читать литературу на этом языке – на пример Толстого или Пушкина (я люблю стихи Пушкина). Где я ьогла бы лучше выучить говорить по-русски и усовершенствовать мою дикцию, чем в летней школе в Россий? Жду не дождусь встретиться русских студентов! Хотя я была в многих лекци о русской историе, я щчень мало знаю о каждодневной жизне теперь в Россий. Я надеюсь мы все могут чзнать и получать пользу друг от друга.

А особенно в Петербурге! Я была в Петербурге вместе с моей бабушкой г с туристской группой в 2001-ом году. К сожалению, мы проводили только несколько дней в городе. А в этом време я ещё нет знала русский язык, но все-таки мне очень понравилась. Я поехала в Петербург из интересса к стране и культуре. Это очень большой красивый занимательный исторический город. Я сразч влюбилась в всё: в атмосферу, в здания, в людей... Там много интересных музеев, дворцов, театров, соборов г так далее. И я люблю русскую гостеприимству. С того времений я хотела

возвращаться

. А я хотела бы учиться в Россий в зарубежном семестере – я попытаю счастья, чтобы получить место в русском университете летом в 2012-ом году.